---
Cast out of Earth
After the punks escape, the Police chased them down and
put them into a one-way trip to a newly discovered planet.

---
Space Dropping
Finding themselves on an unknown land with a bunch of gangs,
they have to fight for survival

Discovery
The planet happened to have lots of treasures and nice creatures. The NFTs from other projects heard the news and went for the treasure hunt. The Little Punks and other NFT projects will compete to invade the Dark land & collect the nice creatures and keep them as their pets. The moment all lands are claimed will witness the opening of the Bright Land revealing big surprises beyond anyone's imagination!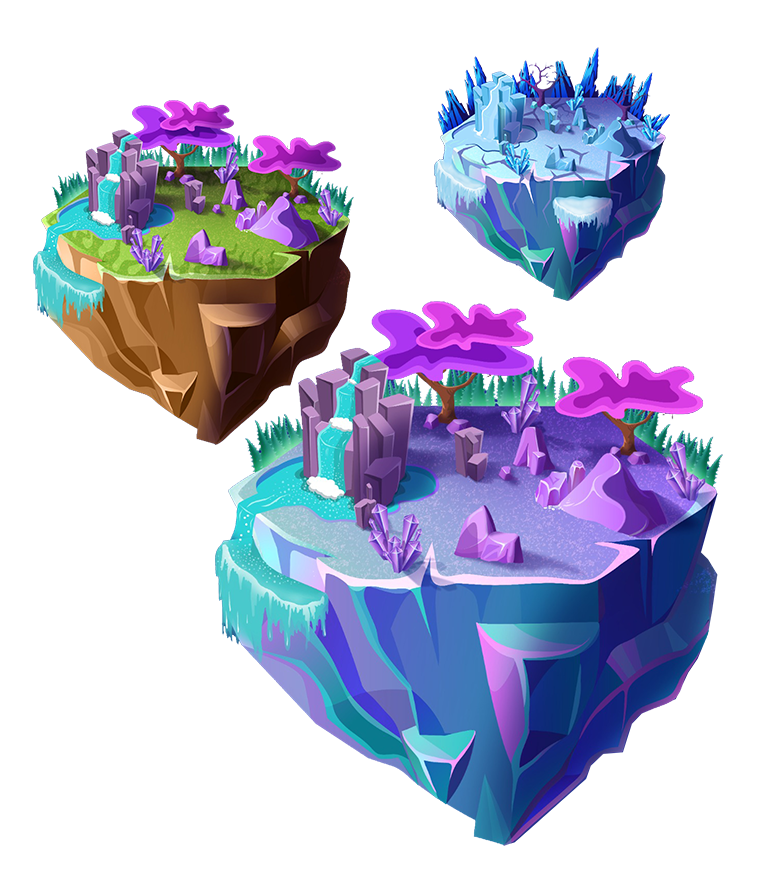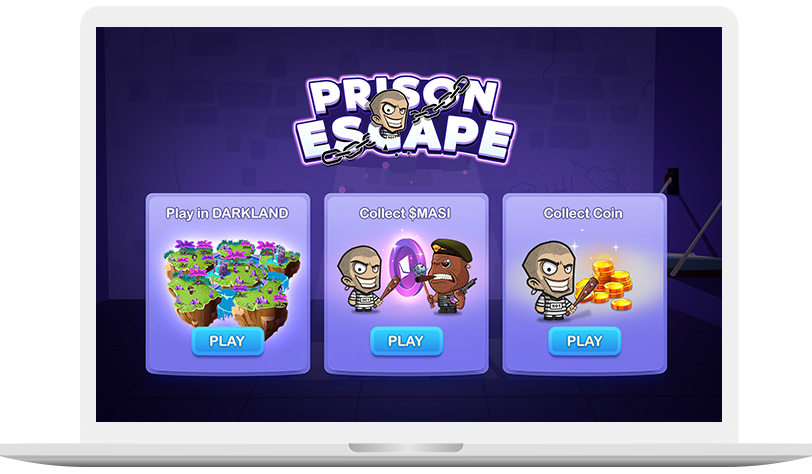 01
---
Fighting with Police
The player must destroy as many boxes as possible and get as many coins as possible before time runs out
02
---
Fighting with Boss
The player must defeat the boss to collect Metamasi
03
---
Fighting with other NFTs in the dark land
The player must invade and occupy all other lands and find the pet to win the game
Website and Discord Launch

Web game goes live

Collabs with Alpha Projects for NFT integration

The Little Punks Minting

Showcasing NFT characters of Alpha projects
Darkland game Launch where the little punks and other projects NFT will compete to win lands and collect pets and reveal prizes

Pets and lands minting

Darkland takeover competition and selecting the highest scores - who collected more

Revealing Brightland - The big day

1
What are The Little Punks NFTs?
NFT stands for 'non-fungible token. An NFT is basically data that is accounted for in a digital ledger, and that data represents something specific and unique. Little Punks NFTs represent a unique pieces of art
2
How can I be whitelisted?
You can join the whitelist by being an active member of our community. We still have free spots on the whitelist for a limited time. Apply through our Discord channel and you could get the chance to benefit from our exclusive presales for our whitelist holders.
3
How many available NFTs?
will be announced
4
How much does it cost to mint and NFT?
The presale price will be announced

OUR TEAM
The Little Punks is created by a Team with more than 10 years of experience in designing and publishing games. The founders have put the efforts of a team of 25 designers, developers and marketers to create the unique Little Punks NFTs
MW

Entrepreneur, loves mobile games, 10 years experience in management, spends his free time studying crypto and NFT. Squid games fan

Super punk

The team leader, born and raised to code, more than 15 years experience in game development, doctors claim that the reason he cried upon his birth was because his code didn't compile

Maro

Public relations and marketing specialist, with more than 15 years experience, loves strategy games, football and discovering new species during snorkeling, traveled the world to find the perfect snorkeling spot (Australia)

Simplex

2D artist with 15 years experience, Crypto and NFT enthusiast, likes to travel to space, hunt whales and make marshmallows. I don't know about the marshmallow part, but he has a pretty decent imagination

Wizo

2D artist with 10 years experience in the field, loves to cook and design, and doesn't usually speak much since his designs speak for him.

Dizer-O

community organizer, social media and NFT enthusiast, spends more time on social media than anything else

Coder_X

Well, from his name you can already tell, he is a programmer, I don't think he does anything in his life other than coding, rumors say he was seen eating a cold pizza once, well nobody knows for sure

SweetSinister

That's your speaker right here, I'm a gamer, played almost every single game to ever exist, I have interests in coding, designing 2D and 3D, Crypto, NFT, and I also write stories that I never finish because I'm too busy eating my family sized dinner